A New experienced member in international mediation & arbitration, joins Aceris Law – Andrian Beregoi. A graduate of the prestigious College of Europe, Andrian speaks English, French, Russian and Romanian, and he has significant prior experience with international mediation & arbitration under the rules of ICC, ICSID, UNCITRAL and OHADA.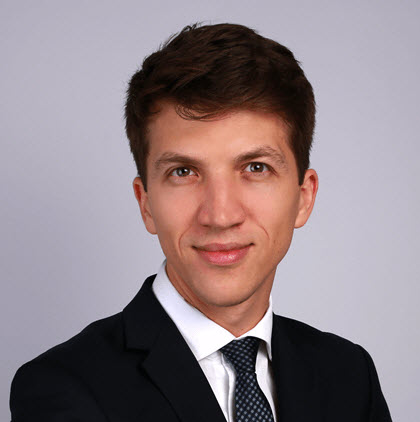 Andrian received an LLM from the College of Europe in European Law, drafting a thesis on the regulatory power doctrine in customary international law and the CETA draft agreement (EU-Canada Comprehensive Economic and Trade Agreement). He previously studied at the Université de Versailles Saint-Quentin-en-Yvelines, obtaining a Masters in Arbitration and International Trade Law, as well as the University of Madras in India, where he studied Indian international trade law.
His previous professional experience was obtained at the European Commission – Legal Service – Trade policy and WTO in Brussels, Belgium, and during legal internships at Orrick Rambaud Martel, Lazareff Le Bars and Derains & Gharavi in Paris, France, and Singhania & Partners in in New Delhi, India.
He has also lectured at the EDHEC Business School, coaching students for the international mediation competition organized by Centre de Médiation et d'Arbitrage de Paris (CMAP) in Paris, who obtained first place.