Following its military action in Ukraine, Russia has issued strong economic measures in response to the international sanctions imposed by other States. This has impacted investment inflows, as well as foreign investors who seek to engage in arbitration with Russia.
Until recently, Russia accounted for more than 40% of Foreign Direct Investment inflows in the so-called transition economies of South-East Europe, the Commonwealth of Independent States (CIS), and Georgia[1]. In 2021, net Foreign Direct Investments in Russia amounted to USD 40.45 billion.[2]
The Russian government has, however, imposed many sanctions and restrictions, among others, transactional approval requirements, the prohibition of Foreign Currency Exports, and Non-Enforcement of Intellectual Property Rights.[3] These regulations deeply affect foreign investors from "unfriendly" States. For example, a significant change in the law provides that patent holders associated with such States will receive 0% of the actual proceeds from the use of their inventions, models or designs, including from the production and sale of goods.[4]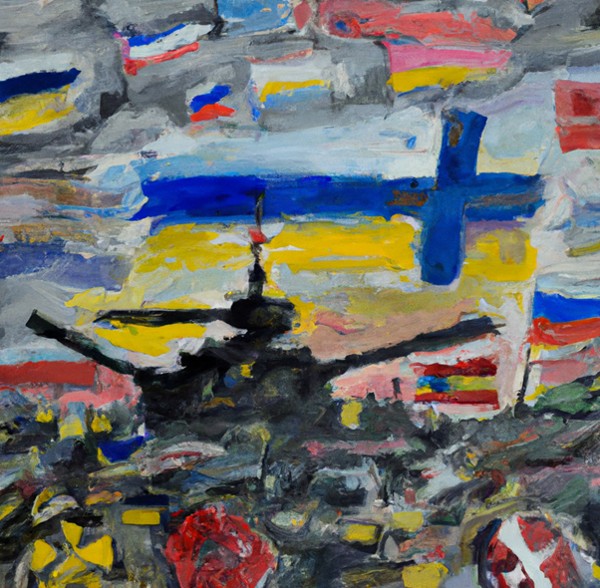 In this respect, on 5 March 2022, Russia issued a list of States categorized as "unfriendly", namely the US and Canada, most European countries – i.e., the 27 Member States of the EU, plus Albania, Andorra, Iceland, Liechtenstein, Monaco, Montenegro, Norway, San Marino, Switzerland and the United Kingdom (including Jersey, Anguilla, the British Virgin Islands and Gibraltar) – as well as Australia, Japan, Micronesia, New Zealand, Singapore, South Korea and Taiwan.[5]
These measures impact a large number of individuals and companies. Hence, investors affected by these measures may consider filing legal claims against Russia.
How to Bring an Arbitration Claim Against Russia
Several legal instruments may provide a basis to file claims against Russia through investor-State arbitration, amongst others under the Energy Charter Treaty (ECT) or one of the Bilateral Investment Treaties (BITs), or existing contracts with State entities.
Energy companies may therefore consider their options under the Energy Charter Treaty, which has 53 signatories and contracting parties. Russia had signed but not ratified the ECT. This means that while Russia has indicated its intent to comply with the treaty, it has not made a binding commitment to do so. However, the ECT has been applied provisionally, and there have been cases where investors have successfully brought claims against Russia under the ECT. In these cases, the arbitrators ruled that the provisional application of the ECT allowed for arbitration.
The BITs entered into by Russia protect qualifying investors and investments against State acts such as expropriation and unfair or discriminatory treatment, including by imposing the obligation to provide fair and equitable treatment. A list of the dozens of BITs entered into by Russia is available here. The country where the owner of the investment is based must have a bilateral treaty for the protection of investments, providing for investment arbitration with Russia.
Ukraine and Russia, for example, have a bilateral treaty providing for arbitration under the Stockholm Chamber of Commerce rules and the UNCITRAL arbitration rules, which was ratified during friendlier times on 27 January 2000.[6]
Before initiating arbitration, an entity should decide with its counsel whether investment treaty arbitration is available, the chances of success of the procedure, and the cost of engaging in an action.
It should be noted that Russia signed the International Centre for Settlement of Investment Disputes (ICSID) Convention on 16 June 1992. However, it has not entered into force for Russia. Hence, the majority of arbitrations against Russia have been UNCITRAL arbitrations, often administered by the Permanent Court of Arbitration (PCA) in The Hague, or Stockholm Chamber of Commerce arbitrations.
Typically, a mandatory negotiation or so-called cooling-off period before the commencement of arbitration (often six months) is required, which can then proceed, for example, with filing a Request for Arbitration and the constitution of an arbitral tribunal.[7]
Enforcement of Arbitration Awards Against Russia
The greatest challenge in pursuing claims against Russia is surely the enforcement of the resulting award. Russia has developed a practice of challenging awards and has been unwilling to comply with them voluntarily, which means that the investors may need to enforce awards in a third State in which Russia has assets.[8]
For instance, in Hulley Enterprises Ltd. (Cyprus) v. Russian Federation, Yukos Universal Ltd. (Isle of Man) v. Russian Federation and Veteran Petroleum Ltd. (Cyprus) v. Russian Federation, the claimants were awarded over USD 50 billion in compensation on 18 July 2014, after spending approximately USD 60 million in legal costs. It is unclear if any compensation has been successfully recovered to date, but it seems clear that the costs of the arbitration have not been recuperated.
If the claim is successful, the award can be enforced in one of the 172 member States of the New York Convention on the Recognition and Enforcement of Foreign Arbitral Awards (1958). However, enforcing arbitration awards against State sovereigns can be challenging due to the principle of sovereign immunity, which does not allow the seizure of most State assets.
Many States have decided to freeze the Russian Central Bank reserves due to the conflict in Ukraine. However, this does not automatically make it possible to confiscate and further disburse these assets to pay compensation, as the issue of State immunity arises. Currently, certain States have decided to call for special legislation, depriving the Russian Federation of its immunity and allowing the confiscation of Russian assets (for example, the UK Seizure of Russian State Assets and Support for Ukraine Bill[9] and the US Bill entitled Asset Seizure for Ukraine Reconstruction Act[10]). This does not imply that such funds can be readily secured by arbitration award debtors, however, even if these laws are enacted.
Even in the event of settlement of a dispute, significant practical issues may still be encountered. Several countries have introduced measures prohibiting the supply of financial services to certain Russian banks by disconnecting such banks from SWIFT. The Russian government has also banned all Russian residents, in an attempt to support the ruble, from exporting foreign currency and monetary instruments in an amount exceeding the equivalent of USD 10,000. Finally, and in any event, given the complex and constantly evolving Russia-related sanctions, banks may prefer to abstain from conducting or facilitating any transactions with Russian counterparties. They may choose not to handle any funds that are linked to Russia, even if no sanctioned person or entity is involved.[11]
In conclusion, the uncertain geopolitical landscape and Russia's response to international sanctions have cultivated a challenging environment for foreign investors, impacting Foreign Direct Investments and raising concerns for Intellectual Property Rights enforcement. Although legal tools like the Energy Charter Treaty and Bilateral Investment Treaties can facilitate arbitration claims against Russia, the reality of enforcing arbitration awards is a significant hurdle. Therefore, investors must consider the risks, costs, and potential rewards of arbitration against Russia, seeking legal counsel to evaluate the feasibility of their claims. This situation underscores the complexities of international arbitration amidst volatile global politics, emphasizing both its significance for dispute resolution and the inherent challenges in its application.
---
[1] United Nations Conference on Trade and Development, World Investment Report, 2021 (available at: https://unctad.org/system/files/official-document/wir2021_en.pdf).
[2] World Bank, Foreign direct investment, net inflows (BoP, current US$) – Russian Federation (available at: https://data.worldbank.org/indicator/BX.KLT.DINV.CD.WD?locations=RU&most_recent_value_desc=false).
[3] Decree No. 299 of the Government of the Russian Federation, "On Amendments to Clause 2 of the Methodology for Determining the Amount of Compensation Paid to a Patent Owner When Deciding to Use an Invention, Utility Model or Industrial Design without His Consent, and the Procedure for Its Payment" dated 6 March 2022.
[4] Lexology, Between a Rock and a Hard Place: Claims Against Russia in Investment Treaty Arbitration – Part II of II, 2022.
[5] Russian government approves list of unfriendly countries and territories, TASS, 7 March 2022 (available at: https://tass.com/politics/1418197).
[6] Russian Federation-Ukraine BIT (1998).
[7] Lexology, Between a Rock and a Hard Place: Claims Against Russia in Investment Treaty Arbitration – Part II of II, 2022.
[8] Lexology, Potential Claims for Compensation against Russia following its invasion of Ukraine Part II : Claims Relating to Russia's Domestic Measures against Foreign Investors, 2023.
[9] Seizure of Russian State Assets and Support for Ukraine Bill, 2023.
[10] Asset Seizure for Ukraine Reconstruction Act, 2022.
[11] S. den Hartog, Challenges Faced by Arbitral Institutions Amidst New Waves of Sanctions Against Russia, 2022.