Our highly-ranked international arbitration lawyers have served as counsel in numerous international commercial, construction and investor-State arbitrations under the ICC, ICSID, UNCITRAL, LCIA, ICDR, SIAC, SCC, DIAC, HKIAC, JAMS, CICA, PCA, OHADA and other arbitration rules. We have provided legal representation for arbitrations under English law, French law, Swiss law, Spanish law, Saudi Arabian law, Brazilian law, Mexican law, German law, Chinese law, Turkish law, OHADA law, Malaysian law, Singapore law, Hong Kong law, Angolan law, Moldovan law, Albanian law, Romanian law, public international law, various American laws, various Canadian laws, and the laws of many other common law and civil law jurisdictions. All of our arbitration lawyers speak English and French fluently, while individual lawyers also speak a variety of other languages, including Spanish, Portuguese, Arabic, Serbo-Croat, Czech, German, Russian and Romanian. Our goal is to provide the best value for arbitration legal representation, globally, while resolving each dispute in line with our client's interests.

---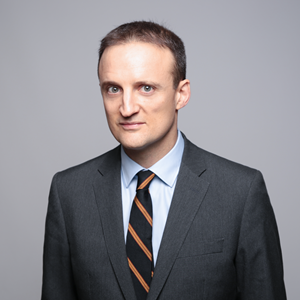 William Kirtley, the principal of Aceris Law, is a Franco-American Harvard, Columbia and Sorbonne trained international arbitration lawyer with fifteen years of experience specialising in international commercial, investment and construction arbitration. He is a member of the New York and Washington Bars and a former French Avocat à la Cour, who formerly was a member of the international arbitration practice groups of Shearman & Sterling and Salans (now Dentons).
He has served as lead counsel or arbitrator in disputes on all continents, under the UNCITRAL, ICC, ICSID, SCC, LCIA, CICA, CIArb, PCA, SIAC, DIAC, JAMS, AFA and other arbitration rules. Recognized by Décideurs in 2014, 2015, 2016, 2017, 2018, named a "Rising Star of International Arbitration" by the Leader's League and named as the "Best of the Best" in various legal awards, clients call him a "great international arbitration lawyer" who is "frighteningly smart", "reliable, dynamic, loyal and committed to his clients", "fair and transparent" and "a lawyer who will seek one hundred percent to guard the interests of his client". They also call him "hard-working and highly responsive" with "depth of knowledge and experience in international dispute resolution" and "an unstoppable work ethic". They also cite his "excellent understanding of international arbitration case law and strategy" while noting that he is "very easy and pleasant to work with" and he "never abandons a case halfway, no matter how hard a case can be". +More
---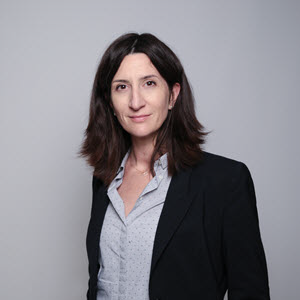 Dr. Marie-Camille Pitton is a Harvard, Oxford and Sorbonne educated arbitration lawyer, who is registered as an attorney in New York and the Versailles Bar. Marie-Camille Pitton has over a decade of experience in international arbitration and arbitration-related litigation, serving clients from diverse jurisdictions.
Until March 2017, Marie-Camille Pitton was Counsel at the ICC Court of arbitration, where she supervised hundreds of arbitration proceedings, with a specific focus on cases related to France, Africa and the Middle East.
In this capacity, she has been confronted with every possible procedural difficulty and advising arbitration professionals (arbitrators, counsels and in-house counsels) from a myriad of jurisdictions.
Between 2008 and 2012, Marie-Camille Pitton was a lawyer in the international arbitration and litigation group of a leading American international corporate law firm. She previously worked at University Paris I as a teaching assistant, while completing her PhD in the field of private international law and sales law, which was published by Eleven publications in 2013. +More
---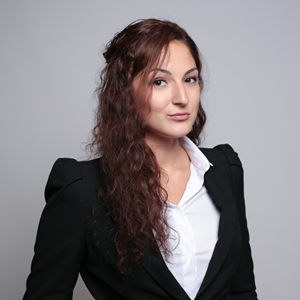 Nina A Janković holds an LLM in Public International Law from Leiden University, the Netherlands, and an LLB from Belgrade University, Serbia, graduating summa cum laude. She was a Graduate Trainee in the International Arbitration Group of Freshfields Bruckhaus Deringer in Paris and a former intern at the Permanent Court of Arbitration (PCA) in The Hague prior to joining Aceris as an arbitration lawyer.
At the PCA, Nina was involved as a case administrator in a number of public international law and investment law cases, examples of which include a maritime boarder issue between two Balkan States, a confidential case against an international organisation and a case brought against Russia in relation to violations of environmental and maritime law.
She was also a legal intern in law firms in Belgrade and Berlin and a trainee at the German Bundestag in 2014 and a holder of the International Parliamentary Scholarship (IPS). Nina participated in the Phillip C. Jessup Public International Law Moot Court Competition, representing Belgrade University in 2013 and reaching the final rounds, and she coached the Leiden Law School team for this competition in 2015. Nina joined the arbitration lawyers of Aceris in 2016.
Nina speaks English, Serbian/Croatian, Spanish, German and French fluently. She is qualified to practice law in Serbia. +More
---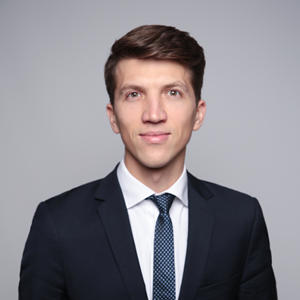 A graduate of the prestigious College of Europe, Andrian Beregoi joined the arbitration lawyers of Aceris in 2016. He has significant experience with ICC, ICSID, LCIA and UNCITRAL arbitrations. Andrian speaks English, French, Russian and Romanian.
Andrian received an LLM from the College of Europe in European Law, drafting a thesis on the regulatory power doctrine in customary international law and the CETA draft agreement (EU-Canada Comprehensive Economic and Trade Agreement).
He previously studied at the Université de Versailles Saint-Quentin-en-Yvelines, obtaining a Masters in Arbitration and International Trade Law, as well as the University of Madras in India, where he studied Indian international trade law.
His previous professional experience was obtained at the European Commission – Legal Service – Trade policy and WTO in Brussels, Belgium, and during legal internships at Orrick Rambaud Martel, Lazareff Le Bars and Derains & Gharavi in Paris, France, and Singhania & Partners in in New Delhi, India. He has also lectured at the EDHEC Business School, coaching students for the mediation competition organized by Centre de Médiation et d'Arbitrage de Paris (CMAP) in Paris, who obtained first place. +More
---
Aceris Law has three or four trainees at all times, serving for 6-month internships or consultancies. Interns from outside of the EU are encouraged to apply and may remain in their State of origin if they wish through a remote internship (Aceris supplies the technology). We choose our interns and consultants solely on the basis of their academic excellence, their language skills and their expertise and interest in international arbitration.
Zuzana Vysudilova
Thomas Davis
Katarina Grga
Taghreed Al Mashari
---
Thomas Davis is a New York-qualified lawyer with prior experience in international dispute resolution as a trainee at top-tiered firms in Paris and Dubai (Shearman & Sterling and Freshfields). He holds a Juris Doctor degree from the University of Miami School of Law where he was Symposium Director for the school's Race & Social Justice Law Review and was the creator of a student-exchange program with the University of São Paulo in Brazil. During that time he also authored two articles for publication. Prior to law school, Thomas obtained his Bachelor of Arts degree from Tulane University in New Orleans. He is a native English speaker and proficient in French and Portuguese.
Katarina Grga is a Serbian-trained lawyer. She graduated from the Faculty of Law University of Belgrade in Serbia with honours and holds a Master's degree in International Economic Law from the University Paris 1 Pantheon-Sorbonne. She previously worked as an associate in a corporate law firm in Belgrade and interned in the tax consulting sector of Deloitte and in the Office of the Ombudsman of the Republic of Serbia. During her studies, she participated in the 2013 Phillip C. Jessup Public International Law Moot Court Competition, representing Belgrade University and reaching the final rounds and obtaining 3rd place for her memorandum as a Belgrade Law School team member in the 2013 FDI International Moot Court Competition, which was published in TDM. Katarina is fluent in English, French, Italian and Serbian/Croatian.
Zuzana Vysudilova obtained her Master 2 in International Arbitration from University Paris 2, Panthéon-Assas. She was a trainee at Shearman & Sterling LLP, working primarily on investment arbitrations, prior to the EFB and joining Aceris Law. She speaks English, French, Czech and Slovak fluently.
Taghreed Al Mashari obtained her Bachelor's of Law, with Honours, at the Dar Al Uloom University in Saudi Arabia. She obtained her Graduate Diploma at the Dublin International Foundation College in Dublin, Ireland. She is native in Arabic and fluent in English.
---
Aceris Law works with other members of the IAA Network on an as-needed basis. The IAA Network's arbitration lawyers and boutique practices are based in Paris, London, Madrid, Singapore, Istanbul, New York, California and South Africa. This allows Aceris to scale its legal teams to up to dozens of international arbitration lawyers when useful. All of the arbitration lawyers of the IAA Network have practised at large international firms for many years or are professors of international law. William Kirtley and Elisa Warbington practised together at Shearman & Sterling, Eric Chang and Sylvana Sinha practiced at Hogan Lovells, Thibault Beurnier headed the arbitration practice group at CMS Bureau Francis Lefebvre, Alberto Echarri was a partner at Ernst & Young LLP, Professor Ata Sakmar and Turgut Aycan Özcan practice at one of Istanbul's leading arbitration law firms. Professor Denis Mouralis is a professor of international law at a leading French university, and Professor Dire Tladi is a professor of international law and a member of the United Nations International Law Commission.