Aceris Law's mediation lawyers assist clients from Europe, the Middle East, Asia, Africa and the Americas with mediation proceedings under the ICC Mediation Rules, the LCIA Mediation Rules, the SCC Mediation Rules, the ICDR Mediation Rules, the UNCITRAL Conciliation Rules and other rules designed for international dispute settlement.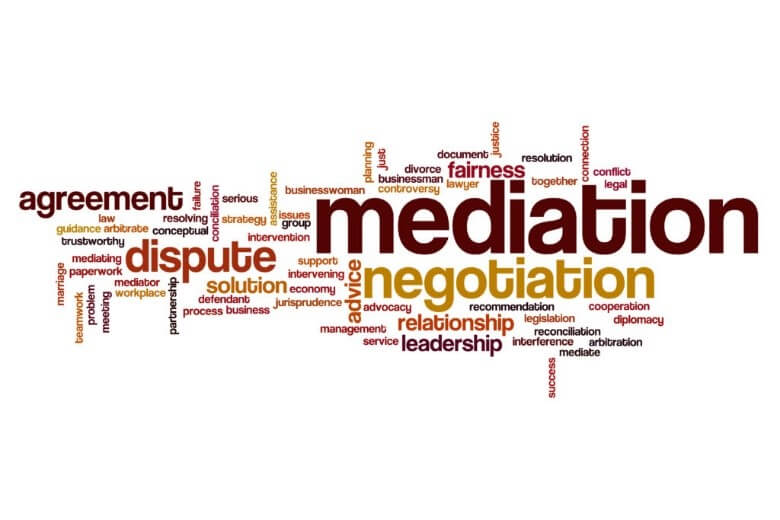 Mediation is an important tool to consider in solving international disputes, as it helps to preserve the relationships of the parties, rather than harming them through contentious legal procedures, while requiring considerably less time and resources for parties than either international arbitration or international litigation.
While mediation rules do not require parties to a mediation to be assisted by external counsel, the assistance of experts in international dispute resolution can have multiple advantages: Experienced mediation lawyers can notably help parties to select appropriate mediators, can advise on the strength of claims and the amounts to be claimed, can help to present a party's position convincingly and with compelling supporting documentation, can help parties manage cross-cultural issues, can advise on information that would be dangerous to disclose and can assist in the drafting of documentation related to settlement.
Aceris' mediation lawyers are skilled negotiators who have mastered the mediation procedure of most major arbitral institutions, and who have knowledge of the laws of many common law and civil law jurisdictions, as well as public international law, as well as the capacity to assist with disputes involving many different linguistic elements (English, French, Spanish, Portuguese, Italian, German, Romanian, Serbo-Croat, Russian, Arabic, Chinese, inter alia). We provide mediation legal services globally and in a highly cost-effective manner, maintaining access to offices in 120 countries to work with clients. Our mediation lawyers provide:
Expert knowledge of mediation procedure
Mastery of mediation and negotiation techniques
Multilingual lawyers with significant experience resolving disputes between parties of different cultures
Expert advice on post-mediation, e.g., drafting a settlement agreement or initiating arbitral proceedings should mediation fail
William Kirtley, the principal of Aceris Law, is a Franco-American Harvard, Columbia and Sorbonne-trained lawyer with sixteen years of experience specialising in international dispute resolution at the highest level. He has assisted dozens of businesses to successfully settle their disputes though direct negotiation and formal mediation proceedings.
Aceris' lawyers have recently, for instance, helped to settle disputes between a Ghanaian company and the Liberian subsidiary of a Fortune 500 company in the mining industry, between a Central European contractor and an Eastern European State entity, between an East Asian company and a California IT company, between a United Nations agency and Swiss consulting company and between a large American e-commerce firm and a Canadian party. These disputes were settled quickly, cost-effectively and on favourable terms for our clients.
Please do not hesitate to contact us if you have any questions concerning the services our mediation lawyers provide in relation to international dispute settlement.