In ICC arbitration, upon its constitution, the first task the arbitral tribunal must undertake is to establish the Terms of Reference (Article 23 of the ICC Arbitration Rules) and convene a case management conference with the parties (Article 24 of the ICC Arbitration Rules) during, or following, which a procedural timetable for the whole arbitration must be established. This procedural timetable aims at providing "a basic framework for conducting an efficient arbitration [listing] all the major stages of the arbitration, including dates for meetings and hearings and deadlines for, among other things, the filing of written submissions, evidence and witness statements."[1] If needed, the procedure can be modified at the subsequent stages of arbitral proceedings.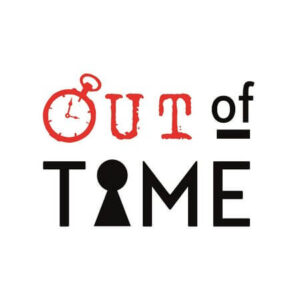 The respect of the procedural timetable by the parties is important, especially when, according to Article 22(1) of the ICC Arbitration Rules, they "shall make every effort to conduct the arbitration in an expeditious and cost-effective manner".
However,  it sometimes occurs that an important piece of evidence could not be produced on time or is discovered or accessible to parties only after the deadline imposed by the procedural timetable. Therefore, a question emerges – under what conditions is it possible to submit new evidence after an imposed procedural deadline? In the following paragraphs, we will review how this issue is apprehended in ICC arbitration.
Handling the Late Submission of Evidence in ICC Arbitration
The ICC Secretariat's Guide notes that the filing of additional new evidence outside the procedural timetable can be allowed only in exceptional circumstances. It does not specify, however, what constitutes these exceptional circumstances:
In the interests of efficiency, arbitral tribunals will not normally allow additional documentary evidence to be filed outside the time limits that it has fixed, save in exceptional circumstances.[2]
International arbitration doctrine considers that arbitral tribunals are rather flexible in this regard,[3] but that the assessment of such special circumstances should take into account, inter alia, the following criteria:
the components of the principle of due process, equality andprocedural fairness[4]     The ICC Arbitration Rules provides in Article 22(4) that "[i]n all cases, the arbitral tribunal shall act fairly and impartially and ensure that each party has a reasonable opportunity to present its case." Accordingly, the ICC Secretariat's Guide notes that this provision "calls for fairness, impartiality and a 'reasonable' opportunity to be heard. This contrasts with the terms of some rules and laws that require equality between the parties and/or a 'full' opportunity to be heard. A full opportunity to present one's case might be understood as requiring the arbitral tribunal to allow each and every procedural request of a party. Balancing all parties' interests and the need for efficiency rather requires that each party be granted a reasonable opportunity to present its case."[5]
In turn, Gary Born considers that "the concept of equality of treatment is essentially a requirement of non-discrimination. All parties to the arbitration must be subject to the same procedural rules and afforded the same procedural rights and opportunities. These requirements are reflected in adages such as 'a level playing field,' 'equality of arms' and 'equality of treatment,' all of which embody a core principle of equality and non-discrimination."[6]
whether the submitting party had a possibility to submit the evidence earlier or can provide any justified reasons for a late submission:                                                      Tribunals should take into account whether the dilatory party had or has any other opportunity to present the submission's content, albeit not in as much detail or in such a convenient time, and whether the submission's exclusion would impede the non-dilatory party's case or defence. Further, tribunals should give ample warning before dismissing submissions and, if parties present reasons for a late submission, should properly weigh these reasons in their decisions.[7]
In addition, international arbitration scholars point out that in order for the due process principle and equal treatment of the parties to be respected, the arbitral tribunal while considering the late submission of evidence needs to ensure that the other party has sufficient, not necessarily mathematically equal, time to organize its defense:
[W]here a party submits a document after an agreed deadline, the arbitrators will have to extend the other party's deadlines and ensure that the latter will then have sufficient time to prepare for the next stage of the arbitration, which will often be the hearings. Equal treatment of the parties does not necessarily mean that each party must have exactly the same number of days to produce its written submissions and evidence. They must simply have been able to present their arguments of fact and law under broadly similar conditions.[8]
In the Final Award rendered in ICC Case No. 6573, the arbitral tribunal held that such an opportunity to comment on a late submission needs to be effective and not merely formal:
There is no reason why such proof could not have been submitted timely. As a result of the late submission, defendant – although formally given an opportunity to comment on this statement at the hearing – had no effective possibility of verifying and, if appropriate, challenging the statement's contents.[9]
Likewise, in a Procedural Order rendered in ICC Case No. 12944, the arbitral tribunal refused to strike from the record belatedly-filed expert submissions, accepting respondent's arguments that the new evidence was in fact a rebuttal report, addressing issues raised for the first time by claimant's expert in his report, and considered that claimant would have "more than sufficient time to address the contents, including any assumptions, data or expert opinion is set forth in any of the challenged expert documents prior to the Witness Hearings starting at the end of January 2005. Such evidence can also be addressed, as [Claimant] sees fit including arguments as to its relevance and/or correctness, in [Claimant]'s final brief due on 24 December 2004."[10]
It should be noted that this position is in line with the one adopted by certain national courts. For example, in the context of late submissions of evidence, and in line with jurisprudence constante,[11]the Paris Court of Appeal considered in its decision dated 30 June 1988 that the arbitral tribunal had not breached the principle of due process by having allowed the late production of evidence by one party while having given the other party a possibility to comment on such new evidence in its rejoinder.[12]
[1]     J. Fry, S. Greenberg, F. Mazza, The Secretariat's Guide to ICC Arbitration (2012), paras. 3-924 and 3-927.
[2]     J. Fry, S. Greenberg, F. Mazza, The Secretariat's Guide to ICC Arbitration (2012), para. 3-950.
[3]     M. De Boisséson, Le Droit français de l'arbitrage: interne et international, para. 740 cited in E. Gaillard, J. Savage, Fouchard-Gaillard-Goldman on International Commercial Arbitration, Chapter II. The Arbitral Proceedings, Kluwer (1999): "in practice, given the flexibility required in arbitration, evidence produced late will be admissible (but not after a closing order, unless the arbitrator considers it possible to reopen the proceedings)."
[4]     J. David, M. Lew, L. A. Mistelis, Comparative International Commercial Arbitration, Chapter 21 – Arbitration Procedure, Kluwer (2003), para. 21-64: "When deciding whether to admit late submissions a tribunal should consider the circumstances of the cases, the need for equality and fairness, the possibility of prejudice to the other party and the requirements for orderly conduct of proceedings."
[5]     J. Fry, S. Greenberg, F. Mazza, The Secretariat's Guide to ICC Arbitration (2012), para. 3-817.
[6]     G. Born, International Commercial Arbitration, p. 2173.
[7]     K. Sachs, Ch. Pröstler, 'Chapter 28: Time Limits in International Arbitral Proceeding', in P. Shaughnessy, S. Tung, The Powers and Duties of an Arbitrator, Kluwer (2017), p. 289.
[8]     E. Gaillard, J. Savage, Fouchard-Gaillard-Goldman on International Commercial Arbitration, Chapter II. The Arbitral Proceedings, Kluwer (1999), para. 1269.
[9]     Final Award in ICC Case No. 6573, Revue de l'arbitrage (1991), p. 125.
[10]   Procedural Order dated 16 December 2004 in ICC Case No. 12944.
[11]   Paris Court of Appeal, 20 Mai 1983, Revue de l'arbitrage (1984), p. 389, obs. Th. Bernard : "Toutefois, s'il résulte des circonstances de la cause que l'autre partie a eu la possibilité de se prononcer sur cette production tardive, les droits de la défense sont respectés." cited in S. Crepin, Le Contrôle des sentences arbitrales par la Cour d'appel de Paris depuis les réformes de 1980 et 1981, Revue de l'arbitrage (1991), p. 570.
[12]   Paris Court of Appeal, 30 June 1988, Revue de l'arbitrage (1991), p. 345: "Ne violent pas le principe de la contradiction les arbitres qui, acceptant la remise tardive de témoignages écrits, ont néanmoins permis que se tienne à leur propos un débat contradictoire, la partie recourante n'ayant de plus pas utilisé la faculté qui lui était laissée de répliquer."