To celebrate its 25 years of establishment, the Singapore International Arbitration Centre ("SIAC") has drafted the "2016 SIAC Rules", replacing the 2013 Rules. These new Rules came into effect on August 1, 2016.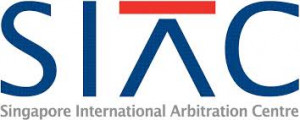 The 2016 SIAC Rules are described as "a unique hybrid of modern commercial arbitration rules and specialist investment arbitration rules"[1].
The 2016 SIAC Rules aim at providing an efficient and flexible set of arbitral procedures to deal with complex international disputes. They focus particularly on multi-national and multi-party aspects witnessed in a large number of disputes, as well as the efficiency of the procedure.
With respect to cases involving multiple contracts, the new Rules (precisely Rules 6 and 8) offer two alternatives to the claimant, whereby the claimant can either file a notice for each contract together with another notice for consolidation, or file only one notice of arbitration for all contracts. In addition, consolidation can be requested before the constitution of the Arbitral Tribunal.
In addition, Rule 7 of the SIAC Rules now allows parties and third parties to seek joinder or intervention to the arbitration. They can do so before or after the constitution of the Arbitral Tribunal, which offers parties greater flexibility in the arbitration proceeding.
The new rules also promote efficiency in the arbitral proceeding. For instance, Rule 5 enables parties to ask for expedited procedure if they wish, and at the discretion of the Tribunal, if the amount in dispute is less than SGD 6 million and if there is evidence of exceptional urgency.
In addition, Rule 28 provides that parties can request an early dismissal of a claim or a defense considered frivolous or lacking merits.
Finally, Rule 29 and Schedule 1 of the new Rules allow the appointment of an Emergency Arbitrator within one day in order to rule on emergency interim relief, for a fixed fee of SGD 25,000.
A copy of the 2016 SIAC Rules is available below.
[1] Jonathan Lim and Dharshini Prasad, "A Brief Overview of the Draft SIAC Investment Arbitration Rules 2016", March 12, 2016