Aceris Law is pleased to have successfully resolved another international construction arbitration for a well-deserving client.
In the world of international construction arbitration, achieving resolution demands proficiency, understanding, and an expert grip on legal intricacies. Aceris Law, prominent for its expertise in such matters, has once again demonstrated its prowess by successfully resolving another arbitration under Saudi Arabian law.
The issues in dispute primarily revolved around delay claims, claims for receivables, and variation claims. The complexities of construction projects invariably give rise to disagreements and differences in perspectives. In this scenario, the claims were initiated by a subcontractor against a main contractor, and the works in question concerned a power plant.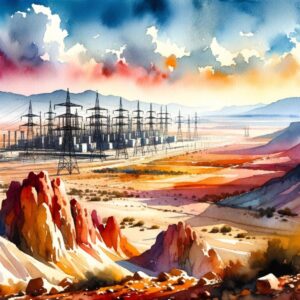 One of the interesting features of this arbitration was its governing rules. The dispute was settled under the rules of the London Chamber of Arbitration and Mediation. This is noteworthy because it seems to have been one of the inaugural arbitrations conducted under the newly minted LCAM Arbitration Rules, which today apply to disputes that are to be resolved by arbitration by the "London Chamber of Commerce".
Aceris Law is not a newcomer to the arbitration arena. The firm frequently serves as counsel in international construction arbitrations, cementing its reputation as a leader in this specialized domain.
William Kirtley and Nina Jankovic, and other eminent members of the Aceris Law team, served as counsel. Their combined expertise and collaborative effort led the arbitration towards a fruitful resolution, reaffirming Aceris Law's reputation in this field.
With a proven track record, an adept team, and a keen understanding of the intricacies of the domain, Aceris Law has provided legal representation in dozens of successful international construction arbitrations, under numerous different laws.