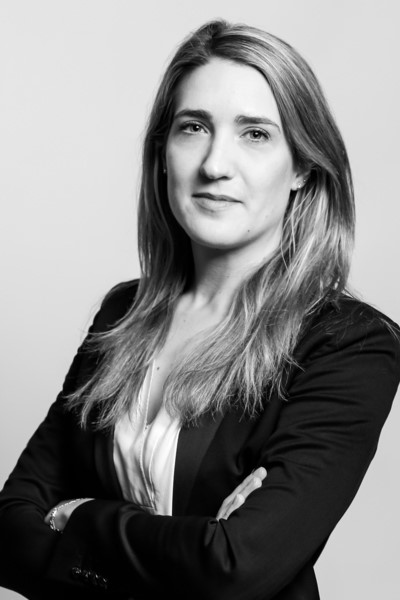 Anne-Sophie Partaix, a French national, is registered at the Paris Bar. She speaks French, English and Spanish.
Anne-Sophie holds an LL.M. in International Economic Law from Assas University in Paris, an LL.M in Public International Law from Queen Mary University in London and an LL.M in International Law, European Law and International Organization from la Catho University in Lille. During her studies, she wrote a dissertation on the overlap between Regional Agreements and Bilateral Investment Treaties.
Prior joining Aceris, she was an intern at Herbert Smith Freehills in Paris where she was involved in commercial and investment arbitration under ICSID and ICC rules.
Anne-Sophie also performed an internship at the Rasseck Bourgi Law Firm during which she mainly worked on an investment arbitration concerning a real-estate project and the drafting of a contract for sale for shares.
---
PROFESSIONAL EXPERIENCE
Aceris Law LLC – Associate
Anne-Sophie represents the clients of Aceris Law LLC under the direction and supervision of the founding partner, William Kirtley. She works on various cases under the ICC, ICDR and LCIA rules of arbitration. She also works on cases in need of third-party funding.
Herbert Smith Freehills, Intern (01/2019-06/2019)
Anne-Sophie worked on ICC and ICSID arbitrations. She performed legal research on the jurisdiction of ICSID tribunal, on provisional measures under ICSID arbitration rules and prepared ICC hearings.
ORANO (Ex AREVA), Intern (06/2018-12/2019)
During her internship, Anne-Sophie prepared a CMAP mediation. She performed legal research within an ICC arbitration under Swiss law. She was involved in a complaint as part of a civil engineering litigation. She drafted dispute resolution guidelines.
Rasseck BOURGI Law Firm, Intern (2016/2017)
She worked on an UNICITRAL investment arbitration concerning a real-estate project. She drafted a share purchase agreement in French and in English.
ENGIE Cofely Services, Intern (2016)
Anne-Sophie drafted contracts, participated to pre-contractual negotiations and analysed tender files.
RECENT INTERNATIONAL ARBITRATION LEGAL EXPERIENCE
Counsel in an ICDR arbitration under New-York law
Counsel in an LCIA arbitration under English law
Counsel in a SIAC dispute under Japanese law concerning a joint venture
BAR
EDUCATION
Paris Bar School (2018/2019)
University Assas, Paris II (2015/2016)
Master 2 International Economic Law
International Economic litigation, International Trade (WTO), International contract Law, International Investment Law; Arbitration
Queen Mary University of London (2015)
LL.M in Public International Law
International Trade and Investment Dispute Settlement; Law of Finance and Foreign Investment in Emerging Economies; Regulation of International Trade
Thesis: Overlaps between Regional Agreements and Bilateral Investment Treaties
Faculté libre de Droit, Lille (2013/2014)
Master 1 in International Law, European Law and International Organizations
International Responsibility and International Litigation, Law of International Organisations; European Legal Proceedings; International Arbitration; Law and Practice of the UN; Human rights and Fundamental Liberties
International Responsibility and International Litigation, Law of International Organisations; European Legal Proceedings; International Arbitration; Law and Practice of the UN; Human rights and Fundamental Liberties
Member of French Team for Telders International Law Moot Court
Cergy Pontoise University (2009/2013)
Bachelor's degree
French Law & Anglo-American Law
Erasmus program at Inholland University – Rotterdam, Holland
LANGUAGES
OTHER