The Kingdom of Saudi Arabia, the largest economy in the Arabian Gulf, has seen significant positive developments for commercial arbitration in Saudi Arabia over the past few years. We previously reported on the New Saudi Arbitration Regulations passed in 2012. However, another important development was the opening of the Saudi Center for Commercial Arbitration (SCCA)[1], an independent body established by a cabinet decision in 2014 and governed by board of directors from the private sector who are not allowed to hold government positions at the same time.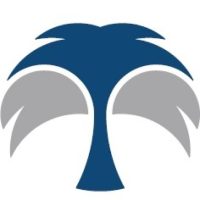 The SCCA released its own arbitration and mediation rules, largely based on the UNCITRAL rules, which came into effect on 31 July 2014. These are the first rules of arbitration of general application to commercial disputes in Saudi Arabia. The Centre is always the "appointed authority", at the same time providing administrative support for arbitration and its own facilities to hold hearings, which are based in Riyadh.
Regarding the seat of arbitration, the SCCA rules do not necessarily require it to be in Saudi Arabia, leaving this choice to the parties. The same principle applies to the governing law. The procedure for the appointment of the arbitral tribunal departs from UNCITRAL procedure, with arbitral tribunals consisting of three members unless the parties have agreed otherwise. However, the tribunal is not constituted by a standard procedure by which each party nominates one member and those two select a chairperson. To the contrary, the tribunal is to be appointed by the "list method" where the SCCA provides for a common list of candidates and parties are allowed to agree on the members. In case they fail to do so, the center selects the members based on the arbitrators "approved" by both parties. Another significant departure from the UNCITRAL Rules is that pleadings do not have to be exchanged immediately after the tribunal has been constituted – the tribunal has a wide discretion to determine its own procedure.
The SCCA also has provided a model arbitration clause for future disputes: "Any dispute, controversy or claim arising out of or relating to this contract, or the breach, termination or invalidity thereof, shall be settled by arbitration administered by the Saudi Centre for Commercial Arbitration ("SCCA") in accordance with its Arbitration Rules."
It already had its first case by the date of the launch of the SCCA and knows about several commercial parties adding the SCCA arbitration clause to their standard form contracts. The main goal is to provide professional, transparent and efficient ADR services in line with both shariah principles and international standards, and to become the leader in the region by 2030.
It is too early to give any precise estimates of the success of the Centre, but it certainly has potential and is a welcome development in the field of international arbitration for the entire Gulf region.