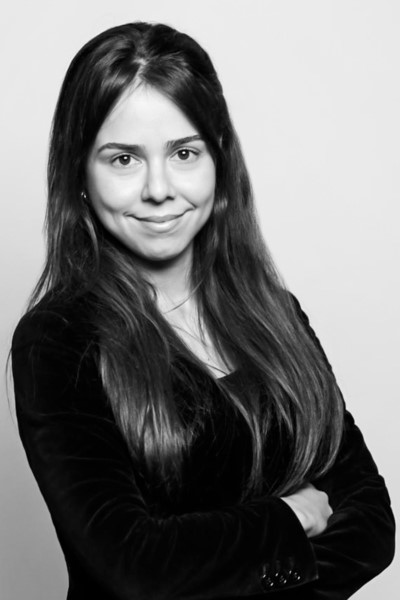 Isabela Monnerat Mendes is a Brazilian lawyer, registered at the Brazilian Bar (Sao Paulo Section). She speaks English, Portuguese, French, and Spanish.
Isabela holds an LL.M. in Comparative and International Dispute Resolution from the Queen Mary University in London, a Master's degree in Arbitration and International Trade from the University of Versailles; and a Bachelor's degree in Law from the Pontifícia Universidade Católica de São Paulo (PUC-SP).
Prior joining Aceris, Isabela worked as a junior associate in a boutique firm specialized in Latin American arbitration. She also worked as a trainee in the international arbitration department of renowned law firms in Paris where she gained invaluable practice in commercial and investment cases involving different legal backgrounds and languages.
---
PROFESSIONAL EXPERIENCE
Aceris Law LLC – Associate
Isabela represents the clients of Aceris Law LLC under the direction and
supervision of the founding partner William Kirtley. She works on various cases under the ICC, SCC, and
LCIA rules of arbitration, as well as ad hoc arbitrations. She has also assisted with research for expert reports in the field of investment arbitration.
Alfredo De Jesús O. |Transnational Arbitration & Litigation – Associate
Isabela worked in a team defending a State in investment arbitration cases under the ICSID's Additional Facility rules and defending a national oil and gas company under the ICC rules. She also assisted one arbitrator in arbitrations involving Brazilian parties conducted under the ICC rules of arbitration.
Clifford Chance LLP – Trainee (01/2017 – 06/2017)
As a trainee, Isabela assisted with the drafting and filing of legal briefs, memoranda and witness statements. She carried out several legal research for commercial arbitration cases.
Dechert LLP – Law Clerk (06/2016 – 12/2016)
Isabela worked on arbitral proceedings under the auspices of the ICC, ICSID arbitration rules and under the CAM-CCBC rules. She also participated in the drafting of memoranda, arbitral procedural acts, and articles. She also assisted with the drafting and filing of legal briefs.
RECENT INTERNATIONAL ARBITRATION LEGAL EXPERIENCE
Counsel in LCIA arbitration under English law
Counsel in ICC arbitration under Swiss law
Assistant of Legal Expert
BAR ADMISSIONS
Sao Paulo, Brazil
Passed the CAPA exam to become admitted to the Paris Bar
EDUCATION
Queen Mary University of London (2015/2016), United Kingdom
LL.M in Comparative and International Dispute Resolution (with merits)
International Trade and Investment Dispute Settlement; English Company Law; Comparative and International Dispute Resolution; International Economic Law.
Paris-Saclay University (2013/2014), France
Master 2 in Arbitration and International Trade (MACI)
Commercial Arbitration; International Trade Law; International and European Company Law; International Judicial Litigation; Investment Arbitration.
Pontifícia Universidade Católica de São Paulo, PUC-SP (2008/2012), Brazil
Law School, five years of Higher Education (with Honours)
LANGUAGES
English
Portuguese
French
Spanish
OTHER