Mining-related arbitrations have significantly increased over recent decades. Metals and minerals play an important role in foreign direct investments and the need for complex contracts have attracted considerable attention of arbitration practitioners and users.
The mining sector is complex. It frequently involves multiple parties and different jurisdictions. Additionally, social development in emerging economies and environmental regulations are often at stake.
I. Key Challenges of Mining Projects
Mining projects require long timeframes and are often politically sensitive. As a consequence, the propensity for disputes is acute and they are often referred to arbitration.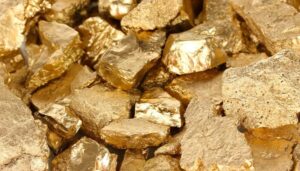 Disputes may arise in early stages of projects where anticipated mineral resources do not meet the economic expectations of stakeholders in the public and private sectors. Moreover, throughout the project, interests of mining companies may conflict with those of public authorities and local communities for several reasons.
Mining projects are also heavily exposed to States' regulations and political changes. As mining projects are long and costly, they need the substantive support of host States in terms of legal treatment and fiscal arrangements. In this regard, actions or inactions of host States or State entities are crucial to the success of these projects.
The most relevant form of political interference in mining projects is expropriation or nationalization, i.e., the risk of the host State taking ownership of the project without fair compensation. Rather than taking them over, host States can also render major mining projects economically unviable, however, by increasing taxes and royalties or changing social and environmental regulations. These risks have been mitigated throughout the years, to a certain degree, because of the growth of investor-State arbitration.
Mining companies have also managed to reduce the risks of legislative and regulatory changes by inserting "stabilization clauses" in their contracts with host States. These clauses may be drafted in a variety of forms, but the main purpose is to provide a certain level of predictability and protection to foreign investors. Depending on the wording, stabilization clauses may have the effect of "freezing" legislation for an agreed period; other clauses may contemplate or allow legislative and regulatory changes, provided that the foreign investor is consulted and compensation is available where the change has a significant impact.
Below is an example of a stabilization clause from the Agreement on the Rehabilitation, Exploration, Development and Production Sharing of Certain Oil Resources in the Republic of Azerbaijan signed between Frontera Resources Azerbaijan Corporation and the State Oil Company of the Republic of Azerbaijan ("SOCAR") in November 1998, which was cited in the Frontera v. SOCAR dispute:[1]
Upon approval by the Parliament of the Azerbaijan Republic of this Agreement, this Agreement shall constitute a law of the Azerbaijan Republic and shall take precedence over any other current or future law, decree or administrative order (or part thereof) of the Azerbaijan Republic which is inconsistent with or conflicts with this Agreement except as specifically otherwise provided in this Agreement.
Irrespective of the form they take, it is undisputable that stabilization clauses play a meaningful role in the protection of mining companies, in particular if they are combined with the right to refer disputes to international arbitration.
II. Social and Environmental Issues in the Context of Mining Arbitrations
Social and environmental engagements are crucial for the mining sector. Operators and owners of mining projects must provide a certain level of social and environmental support. The absence of aid and support may undermine the project and give rise to arbitration.
In order to avoid conflicts with local communities, in addition to complying with laws and regulations, mining companies may invest in social responsibility programmes. These programmes may include assistances in the areas of education, healthcare, nutrition, infrastructure, housing, among others.
While mining companies cannot bring an arbitration against the local community itself, companies that entered into an arbitration agreement with the host State or are protected under an international investment treaty may, in appropriate circumstances, resort to arbitration against the host State. This is especially relevant if the host State fails to protect the investor against illegitimate demands from local communities or when social instability is used to undermine the investor's rights.
In Bear Creek Mining v. Peru, Peru revoked a public decree in response to social unrest that took place in a remote area near the border with Bolivia. Social opposition engulfed the project and Bear Creek started an arbitration against Peru. In its defence, Peru accused the claimant for the social unrest, alleging that its social activities were insufficient. The tribunal disagreed and noted that the State was aware of the claimant's multiple social programmes and could not, in hindsight, allege that the claimant's conduct contributed to social unrest in the region.[2]
Besides social concerns, many disputes involving mining companies have some connection to the environment. More particularly, States are increasingly willing to bring counterclaims for environmental damages both under contracts and international investment treaties, although the admissibility of States' counterclaims is still debatable under some treaties.
In Sergei Paushok v. Mongolia, Mongolia asserted that the claimants had violated their environmental undertakings under a licence agreement to extract gold.[3] In Rusoro v. Venezuela, Venezuela argued that the claimant caused damages to the natural resources of the country by adopting "improper mining practices". [4] Both the Sergei Paushok and Rusoro tribunals ultimately concluded that they had no jurisdiction to rule over respondents' counterclaims.
On the other hand, the tribunal in Burlington Resources v. Ecuador awarded compensation to Ecuador on the basis of damages to Ecuador's environment and infrastructure.[5]
Investors may also invoke violations of fair and equitable treatment and indirect expropriation. For instance, in Glamis Gold v. United States, the claimant argued that the denial of gold mining permits for environmental and cultural reasons breached NAFTA standards of treatment, although the claim was ultimately dismissed.[6]
III. Advantages of International Arbitration in the Mining Sector
Arbitration is a neutral forum, with independent and impartial adjudicators, in contrast to litigation in national courts of one party (most commonly, the host State's courts).
As stated above, mining projects involve different players and parties, including private companies, States and State-owned companies. It is rare that private companies, often doing overseas business, wish to end up in local courts of host States in disputes related to major mining projects. This is especially true when the amounts at stake are high and local courts may not provide fair treatment to foreign investors (e.g., a lack of transparency and independence). Therefore, it is essential to select an independent and efficient forum such as arbitration.
Another important feature is the confidential aspect of arbitration. While this is not a general rule, commercial arbitration can be confidential and help to protect sensitive commercial information.
Finally, arbitral awards are easier to enforce as compared to domestic judicial decisions. Recognition and enforcement of arbitral awards, unlike court  judgements, may be enforced through a variety of multilateral agreements, such as the United Nations Convention on the Recognition and Enforcement of Foreign Arbitral Awards, known as the New York Convention, which allows the recognition and enforcement of arbitral awards in more than 160 States in a relatively simple and efficient manner. Likewise, ICSID awards are subject to immediate recognition and enforcement in the courts of host States without any further review by local courts.
[1] Frontera Resources Azerbaijan Corporation v. State Oil Company of the Republic of Azerbaijan,  UNCITRAL, Award dated 16 January 2006.
[2] Bear Creek Mining Corporation v. Republic of Peru, ICSID Case No. ARB/14/21, Award dated 30 November 2017.
[3] Sergei Paushok, CJSC Golden East Company and CJSC Vostokneftegaz Company v. The Government of Mongolia, UNCITRAL, Award on Jurisdiction and Liability dated 28 April 2011.
[4] Rusoro Mining Ltd. v. Bolivarian Republic of Venezuela, ICSID Case No. ARB(AF)/12/5, Award dated 22 August 2016.
[5] Burlington Resources Inc. v. Republic of Ecuador, ICSID Case No. ARB/08/5, Decision on Ecuador's Counterclaims dated 7 February 2017.
[6] Glamis Gold, Ltd. v. The United States of America, UNCITRAL, Award dated 8 June 2009.