The Secretary General of one of the oldest arbitral institutions in the word, the Permanent Court of Arbitration (the "PCA"), has a very important role under the UNCITRAL Rules as an arbitrator appointing authority.

Under both the 1976 and the 2010 UNCITRAL Rules (as revised in 2013), the Secretary General acts as the appointing authority when designated by the arbitration clause or subsequent agreement by the parties. In addition, the UNCITRAL Rules entrust him or her with the role of the designator of the "appointing authority", the so-called "indirect appointment" method, for ad hoc arbitrations under the UNCITRAL Rules.
Under the 1976 UNCITRAL Arbitration Rules, the PCA Secretary General may be requested to designate an "appointing authority" in following cases: when there is to be a sole arbitrator but the parties could not agree within the prescribed amount of time (Article 6), in cases when there are three arbitrators, but the Respondent does not appoint the arbitrator within the prescribed period of time ( Article 7, (2) and (3) ) or when two arbitrators appointed by the parties cannot agree on the choice of the President (Article 7, (3)). In addition, the Secretary General will also take this role when the appointing authority agreed upon refuses to act or fails to appoint the arbitrator (Article 6(2) and Article 7(2)), a less common situation. Furthermore, pursuant to Article 12 of the UNCITRAL Rules, he is also given certain powers in case of the challenge of an arbitrator.
Essentially the same provisions can be found in the 2010 UNCITRAL Rules, with slight changes in article numbering.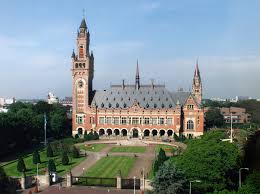 When the Secretary General acts as the appointing authority, he generally follows the list-procedure provided by Article 6(3) 1976 UNCITRAL Rules and Article 8(2) 2010 Rules. However, the choice of arbitrators for the list-procedure or direct appointments is not limited to any list or panel, and he has broad discretion to choose whoever he finds the most appropriate arbitrator for a particular case.
In practice, the PCA's role as designator of the arbitrator appointing authority has functioned well under the UNCITRAL Rules. The first Request dates from the days of the Iran-US Claims Tribunal, but the number of requests has increased regularly since then. This "indirect" method might not be the most efficient for the parties, but it provides for the most equitable result, taking into account that it would be extremely hard for a small institution to be able to be the arbitrator appointing authority in each and every case referred to them anywhere in the world.