Is screening arbitrator appointments a potential solution to the perceived bias of party-appointed arbitrators?
Paul Slovic, a cognitive scientist from the University of Oregon, was part of an interesting experiment. He and his colleagues provided a survey of various technologies to participants, who were asked to list their benefits and costs. The initial results concluded that when respondents advocated for a product, they listed its benefits, whereas those who disliked it noted its risks, with few benefits. Test-takers then read about a technology's benefits or disadvantages, and the outcome was eye-opening: those who had received messages extolling the benefits of a technology lowered their views on its risks, while those who read about mild risks increased their view of its benefits.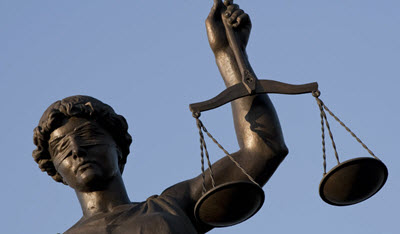 Slovic touched on a psychological trait, which is that humans, by collecting and organising data quickly and without much reflection, are vulnerable to simplify complex judgements into painless trade-offs. If a technology is deemed 'good,' it has fewer costs, and vice-versa.
Also known as the affect heuristic (or the tendency to "go with your gut"), this phenomenon is relevant to the debate over whether party-appointed arbitrators in international arbitrations are prone to unethical or partial decisions due to conscious or sub-conscious biases and whether the screening of arbitrator appointments would be useful to implement.
Debate over Party-Appointed Arbitrators
Notable advocate Jan Paulsson first posed the issue as a moral one when he argued that a selected arbitrator's role as 'arbitrator-advocate' was mutually exclusive with mutual confidence by both parties and thus threatened the legitimacy of arbitration.[1]
Soon after, another thought leader, Albert Jan van den Berg, alleged that party-appointed arbitrators nearly always issue a dissenting opinion when the appointing party loses a case.[2] 
Then the pendulum swung back in favour of party-appointed arbitrators. In April 2013, Johnny Veeder concluded that party appointments were the "keystone" of international arbitration.[3]
Additionally, Judge Charles Brower and Charles Rosenberg deconstructed the Paulsson/van den Berg narrative by stressing the importance of procedural justice as a legitimation device and by distinguishing mutual confidence in the tribunal as a whole as opposed to one of the arbitrators.[4]
Interestingly, neither side truly considered screening arbitrator appointments as a potential compromise solution. It was mentioned once by Jan Paulsson in passing.
User Satisfaction regarding the Appointment of Arbitrators
Users have also weighed in on the debate over party-appointed arbitrators.
In a survey co-conducted by Queen Mary and White & Case LLP, 76% of respondents favoured party appointments.[5] Choosing an arbitrator also remains one of the top three most valuable attributes of the system.[6] Questions, however, still lurk.
Only sixty-six percent (66%) of arbitrators favoured unilateral appointments, however, whereas eighty-three percent (83%) of practitioners supported it.
Given this division, what should be done? Could screening arbitrator appointments serve as a potential middle ground?
The Screening of Arbitrator Appointments
The International Institute for Conflict Resolution & Prevention ("CPR") recently implemented a screening arbitrator appointments process.
Under Rule 5.4(d) of the new CPR Rules for Administered Arbitration of International Disputes, if the parties have agreed to a three-member tribunal, two of those arbitrators will be appointed by the parties "without knowing which party designated each of them."
How can parties appoint arbitrators but not know which arbitrator they appointed?
The CPR's process is conducted as follows. First, after discussing the preferred credentials of potential arbitrators,[7] the CPR provides a list of candidates for parties to rank its top three candidates within a ten-day period.[8] During that time, the parties may object to any listed candidate based on "grounds of lack of independence or impartiality."[9] If an objection is successful, CPR will appoint the next candidate by order of party preference.[10]
Interestingly, the Rules stipulate that "[n]either CPR nor the parties shall advise or otherwise provide any information or indication to any arbitrator candidate or appointed arbitrator as to which party selected either of the party-designated arbitrators."[11]
This means that the CPR has potentially found a way to ensure objectivity and procedural legitimacy while maintaining the traditional party appointment process.
Conclusion
Because of the novelty of the CPR Rules, no reported arbitrations exist to date where arbitrators were appointed in this manner.
There will surely be forthcoming obstacles, most notably concerning arbitrator interviews, disclosure of the constitution of the tribunal and the challenging of arbitrators.
With future advancements in cognitive research, users and attorneys in the field may one day better understand the effects of affiliation and judgement. Until then, however, the CPR's screening of arbitrator appointments may be a useful compromise to be emulated.
---
[1] Jan Paulsson, Moral Hazard in International Dispute Resolution, 25 ICSID Rev. 339 (2010).
[2] Albert Jan van den Berg, Dissenting Opinions by Party-Appointed Arbitrators in Investment Arbitration, in Looking to the Future: Essays on International Law in Honor of W. Michael Reisman (2011), available at http://www.arbitration-icca.org/media/4/83547731316157/media012970228026720van_den_berg–dissenting_opinions.pdf.
[3] Sebastian Perry, Party Appointments are the Keystone of Arbitrations says Veeder, Global Arbitration Review, April 17, 2013.
[4] Charles N. Brower & Charles B. Rosenberg, The Death of the Two-Headed Nightingale: Why the Paulsson-Van den Berg Presumption that Party-Appointed Arbitrators are Untrustworthy is Wrongheaded, 6 World Arb. & Med. Rev. (2012), p. 25.
[5] Queen Mary University of London and White & Case LLP, The 2012 International Arbitration Survey: Current and Preferred Practices in the Arbitral Process.
[6] Queen Mary University of London and White & Case LLP, The 2015 International Arbitration Survey: Improvements and Innovations in International Arbitration.  Other top characteristics included enforceability of awards (65 percent); avoiding specific legal systems/national courts (64 percent); and flexibility (38percent).
[7] Candidates are generally drawn from CPR's "Panel of Distinguished Neutrals," although parties are free to select their own candidates.
[8] Rule 5.4(a), CPR Rules. The CPR will also provide in its list "disclosure of any circumstances that might give rise to justifiable doubt regarding their independence or impartiality" to sit on the tribunal.
[9] Rules 5.4(b), CPR Rules.
[10] Rules 5.4(c), CPR Rules.
[11] Rules 5.4(d), CPR Rules.