A recent proposal for a new form of international arbitration through bilateral arbitration treaties has yet to catch fire. Part of the reason may stem from user uncertainty.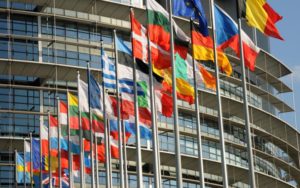 Bilateral Arbitration Treaties: The Idea
Bilateral Arbitration Treaties have captured increasing interest since their initial proposal in 2012.[1] Modelled upon bilateral investment treaties ("BIT's"), Bilateral Arbitration Treaties would provide a default legal framework to resolve international commercial disputes under the UNCITRAL Arbitration Rules.
The proposal focuses on providing a neutral mechanism – international arbitration – for cases between commercial entities operating in different countries. Two States would conclude a treaty similar to a BIT, which would provide that all of a particular category of commercial disputes between their respective nationals would be resolved by arbitration. The Bilateral Arbitration Treaties would serve as a "catch-all" method for all commercial disputes not excluded by it.[2] Contracting parties would be free to opt out of the default provision, but would not need to reach a separate agreement to arbitrate once a dispute had already arisen.
Bilateral Arbitration Treaties' Benefits
These treaties would arguably promote international trade, especially with regard to small and medium enterprises ("SME's").
SME's frequently do not include arbitration agreements in their cross-border contracts. By resorting to the current legal framework, users potentially face parallel court proceedings, doubled legal expenses and conflicting final judgments from court systems of two nations. It is also doubtful, as the commercial world does not seek external advice before entering into arbitration clauses, that businesses appreciate the proposal's benefits.
A Bilateral Arbitration Treaty would eliminate legal uncertainties and party imbalance by providing a neutral venue with decision-makers who have technical expertise to resolve commercial disputes. The parties would be free to tailor the procedure, and a future award would be readily enforceable under the New York Convention in the 157 States which are Parties to it.
Lawyers would also avoid national laws requiring local counsel's involvement, which would lower party costs. With Bilateral Arbitration Treaties in effect, businesses would potentially have more protection and also be willing to engage in greater cross-border trade.
Bilateral Arbitration Treaties: Clipped Wings?
While there is enthusiasm for the prospects of Bilateral Arbitration Treaties, users and businesses need more clarification and education.
In reviewing proposals, New Zealand conducted a study on Bilateral Arbitration Treaties by surveying firms and discovered no general conclusions. The results suggest, however, a knowledge gap between the costs and benefits relating to the proposal.
Generally, local firms in New Zealand are unfamiliar with international arbitration. Due to this shortcoming, certain false perceptions blur their view of arbitration as costlier and longer (there are many techniques to reduce the cost of international arbitration). In addition, they believe that the time taken to understand the system would create an additional burden. Many of these responses were conflicting and uncertain. Therefore, greater education may be beneficial to give users a better picture of the actual costs when dealing with arbitration by default.
Conclusion
While encouraging, users and firms alike need more data on the benefits of Bilateral Arbitration Treaties and arbitration more generally. It may be hoped that a first Bilateral Arbitration Treaty will be signed, in order to test its implementation and examine its impact.
[1] Commercial Dispute Resolution reported in 2014 on the proposal by Gary Born, saying it could be a "profound shake-up of commercial law."
[2] A Bilateral Arbitration Treaties could be drafted to apply to nationals of contracting States and government agencies but not consumer or employment disputes.