Recently, the International Centre of Settlement of International Dispute ("ICSID") announced a new case record.[1] According to its caseload statistics published on 2 February 2018, the institution registered a record of 53 claims over 2017. Out of these cases, 49 were submitted under the ICSID Convention, while 4 were conducted under the ICSID Additional Facility rules. The case report also reveals the administrative support of the ICSID Secretariat in eight disputes under the UNCITRAL Arbitration Rules and five ad hoc arbitrations.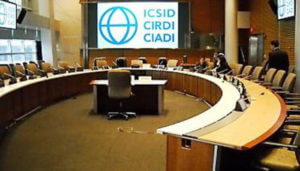 Sources of Consent to ICSID Jurisdiction
Claims based on Bilateral Investment Treaties ("BIT's") are still the main sources of States' consent to establish ICSID jurisdiction. As figures show,  States' unilateral offers expressed in BIT's represented around 60% of all cases and arbitration clauses included in contracts between investors and host States gave rise to 16% of the claims.
States' consent arising from the provisions of the Energy Charter Treaty and from national legislation represented 9.3% and 9.2%, respectively. The remaining cases were filed under the North American Free Trade Agreement (2.8%), the Dominican Republic-United States-Central America Free Trade Agreement (0.8%), and other Treaties (1.3%), such as the ASEAN Agreement for the Promotion and Protection of Investment.
Global Distribution and Economic Sector
As to geographic distribution, the year 2017 was particularly turbulent for Eastern Europe and Central Asia countries, which faced 36% of the cases. South American States experienced a drop, with 13% of cases, compared to an average of 23% in previous years.
Croatia had four claims made against it, heading the list of the most targeted State in the world. Arguably, this was a response to legislation adopted in 2015, which allowed borrowers to convert Swiss franc loans into Euros or the Croatian currency, Kuna, after a Swiss central bank decision to eliminate its exchange rate control against the Euro.
As a result, 15% of the registered cases came from the financial sector; 13% from the oil, gas and mining sector; and 11% from the transportation sector.
Arbitrators and Awards
Western European countries remain the main source of arbitrators. France leads with 22 nationals. The United Kingdom and the United States each had 18 arbitrators appointed.
Interestingly, 2017 also revealed an increase of partly and fully upheld cases. Awards upholding in part or in full the claims made represented 61% of total cases, as opposed to 46% in the previous report. Awards declining jurisdiction represented 29% of the total. The remaining 10% include awards dismissing the claims or deciding that they were manifestly without any merit.
Given the publicity of ICSID awards, State debtors tend to comply with ICSID decisions. In fact, defaulting parties may face serious consequences which can undermine a country's international credit standing with the World Bank if they do not.
[1] The data is based on ICSID statistics as of December 31, 2017.