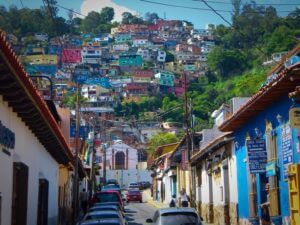 Protests. News bulletins. Calls for treaty reform and withdrawal. In a political and economic climate of a potential post-arbitration age, governments and communities are in the throes of debate. Going forward, however, leaders would be mindful to learn from the Bolivarian Republic of Venezuela and its recent ICSID debacle when it faced two series of claims after formally denouncing the ICSID Convention in January 2012.
After the country gave its denunciation notice in early 2012, nine new claimants filed ICSID claims within six months. After Venezuela's denunciation took effect in mid-2012, almost as many claimants submitted new ICSID claims against the Latin American nation.
Here, investors choosing ICSID instead of other fora contrasts sharply from two other Latin countries – Bolivia and Ecuador – where potential claimants simply brought claims under the UNCITRAL Rules following both countries' exit from the ICSID.
Why did two differing results arise? How can governments learn from Venezuela's experience?
Post-denunciation Jurisprudence under the ICSID Convention
Only two provisions under the ICSID Convention address the effects of a Contracting State's departure from the Convention. Article 71 states that a written notice to denounce will take effect "six months after receipt of such notice."[1] Article 72 stipulates that such notice "shall not affect the rights or obligations under this Convention of that State […] arising out of consent to the jurisdiction of the Centre […] before such notice was received by [ICSID]."[2]
Consent to ICSID Arbitration Pre-Denunciation
In January 2012, Venezuela filed its notice to withdraw. During January and July of that year, nine claimants filed arbitrations against the country prior to the denunciation taking effect. Tribunals adjudicating these cases have affirmed investors' rights to file an ICSID arbitration during the six-month interim period.[3] Therefore, investors could accept an offer to arbitrate found in a separate BIT until July of 2012.
Some cases, however, relied on a Notice of Dispute or correspondence from before January 2012 as acceptance of Venezuela's offer to arbitrate in an ICSID arbitration. Although this may appear to be a non-factor, such pre-denunciation acceptances can amount to be a sine qua non in some cases.
For example, one case held that an investor's claim fails if it does not consent to arbitration before a denunciation notice.[4] The tribunal did provide for an exception, however: jurisdiction is proper if the claimant 'perfects' consent by sending a notice of dispute before Venezuela's denunciation notice. Indeed, the tribunal in the Valores Mundiales case adopted this approach. The claimant perfected its consent in 2011; however, ICSID proceedings did not commence until 2013.
The Language in Venezuelan BIT's and Continued ICSID Proceedings
Another reason why Venezuela's involvement in ICSID continues despite the country's withdrawal in mid-2012 stems from the poor wording of its BIT's.
First, some Venezuelan treaties allow for UNCITRAL arbitrations to proceed where ICSID ones are not "available". Indeed, the tribunal in a former UNCITRAL case ruled that it lacked jurisdiction. Although this was at the time when Venezuela was still a member-State of ICSID.
Second, several treaties[5] offer UNCITRAL arbitration only where ICSID arbitration, in addition to ICSID cases under the Centre's Additional Facility rules, are not available. This explains why several cases have been brought since mid-2012, including Air Canada, Anglo American PLC, and Luis Garcia Armas. Had these claimants opted for UNCITRAL proceedings, their cases may have been dismissed by virtue of treaty language that limits such rules to cases where ICSID and the ICSID Additional Facility Rules are non-available.
Conclusion
Countries that are considering withdrawing or exiting from their trade agreements must carefully consider the wording of their dispute resolution provisions and their ramifications. Venezuela's experience serves as a good example as a way to avoid getting bogged down in continued proceedings.
---
[1] ICSID Convention, Article 71.
[2] ICSID Convention, Article 72.
[3] E.g., Venoklim I case, ICSID Case No. ARB/12/22 (holding that claimants could file a claim under ICSID between Venezuela's formal denunciation and the effective date of withdrawal).
[4] Award of the Tribunal, Fábrica de Vidrios Los Andes v. Venezuela, dated 13 November 2017, para. 282.
[5] E.g., BITs between Venezuela and the UK, Spain, and Canada.