Since signing the ICSID Convention in 2012, Montenegro's ICSID arbitration track record has been perfect. Montenegro has now been successful in both cases brought against it under the ICSID Convention.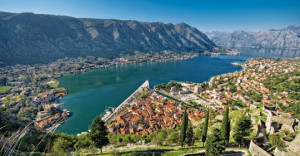 MNSS BV and Recupero Credito Acciaio NV v. Montenegro (ICSID Case No. ARB(AF)/12/8)
First, Montenegro prevailed in a dispute with MNSS BV and Recupero Credito Acciao, Netherlands-registered investors in a bankrupt steel plant. In May 2016, the Arbitral Tribunal dismissed the claim against the State partly on jurisdiction and partly on the merits.
In that case, the Claimant alleged several breaches of their contract with the Government and claimed that Montenegro discriminated against it when the Company went bankrupt in 2011, amounting to a violation of the Bilateral Investment Treaty between the Netherlands and Yugoslavia (through State succession), and the State's Foreign Investment Law (2011). Over €100 million in damages were requested.
The arbitral tribunal declined its jurisdiction over the contract and the investment law claims and rejected all BIT claims except for the breach of the full protection and security standard, while ruling that the investors had suffered no loss as a result of a violation of this treaty standard.
CEAC Holdings Limited v Montenegro (ICSID Case No. ARB/14/8)
Second, Montenegro was also successful in a claim amounting to €600 million brought by the Central European Aluminium Company ("CEAC") owned by Oleg Deripaska, a Russian billionaire. The Arbitral Tribunal declined its jurisdiction on July 9, 2016, on the ground that Claimant had failed to establish a seat or registered office in Cyprus and thus could not qualify as a foreign investor and bring a claim under Article 1(3)(b) of the Montenegro-Cyprus Bilateral Investment Treaty of 2005. In the case, Montenegro successfully argued that the claimant had no office in Cyprus, that the address provided was in fact an abandoned residence and the tribunal accepted the view that a certificate of tax residency was insufficient to establish a seat for the purposes of a BIT claim.
CEAC was thus ordered to reimburse Montenegro in the amount of USD 223,062.66 for ICSID costs and expenses, and EUR 707,105.71, representing Montenegro's legal costs and expenses minus the legal costs and expenses incurred in connection with Montenegro's Preliminary Objections.
Below is a copy of this recent award.