This ICC arbitral award concerns the notion of estoppel and a Representation Agreement between the parties, and whether a contract was valid and enforceable despite a United Nations embargo, with respect to a contract under Swiss law.
While the contract was being performed, an Iraq embargo was ordered by the United Nations following the invasion of Kuwait. Claimant later filed for arbitration because it was not paid its commission fees as an agent under the Representation Agreement.
First, the Arbitral Tribunal examined its jurisdiction. It upheld its own competence on the grounds that the Claimant had signed the Representation Agreement and therefore was a party, that there was no explicit novation of the agreement (and as a result, the arbitration agreement) as required by Swiss law, and that the arbitration proceeding was properly filed and started by the Claimant's legal counsel.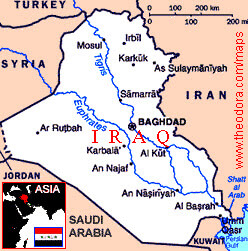 Second, regarding the substantive issues in the case, the Arbitral Tribunal sided with the Claimant in its claim for the payment of the agent's commission fees.
The Arbitral Tribunal reasoned that the Representation Agreement signed by the parties and providing commission fees to the Claimant acting as an agent was suspended during the Iraq embargo.
The contract did not violate this embargo, it found, as it itself provides that contractual obligations would remain valid and enforceable after the embargo was lifted.
The Arbitral Tribunal also indicated that although estoppel does not exist under Swiss law, and the Claimant had contended that the Respondent was estopped from claiming the nullity of the Representation Agreement as the agreement had been partially performed, the Respondent did not abuse its right (the closest notion to estoppel under Swiss law) to claim the nullity of the Representation Agreement. As the Tribunal reasoned, the legal framework that implemented the embargo formed part of international public policy and thus was binding on the parties, but the Representation Agreement did not violate the United Nations embargo and was consequently valid.
Finally, the Arbitral Tribunal examined the actual amount of compensation in relation to the commission that the Respondent was ordered to pay to the Claimant. The agreement provided for a commission of 11 percent of the total contract price, which was determined to be a fair compensation, relying on Article 42.2 of the Swiss Code of Obligations, which provides that: 
"Damages which cannot be established in amounts shall be assessed by the judge in his discretion, having regard to the ordinary course of events and the measures taken by the damaged party."