The seat of arbitration (also known as the place or locale) is one of the most important factors to take into consideration when drafting international arbitration clauses in a contract and is often confused with the venue of the arbitration, which is not the same thing.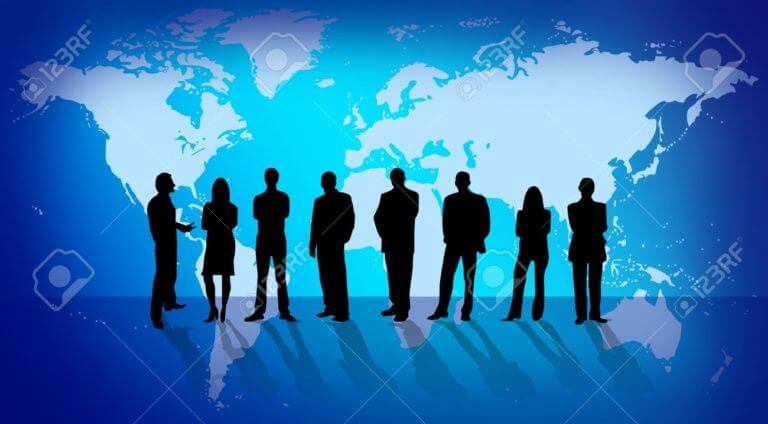 The choice of the seat of arbitration can have major implications for an arbitration that later arises. Mandatory provisions of the seat of arbitration will always apply to the arbitration: for instance, if the seat of arbitration is chosen as Riyadh, then the arbitration must be Shari'a compliant, without the awarding of interest. The seat of arbitration will also typically determine the procedure governing arbitral proceedings as well as the court that has the power to interfere in arbitration proceedings, for instance by issuing interim measures or by annulling an award. A choice of London as the seat of arbitration, for instance, will generally permit applications for security for costs under the Arbitration Act 1996. A choice of a U.S. seat of arbitration, on the other hand, may allow the intervention of domestic courts to force the production of documents under 28 USC section 1782.
The seat of arbitration must be distinguished from the physical place where hearings are to be conducted, even though they usually are at the same location. The difference between the place and the venue is emphasized in certain arbitration rules, such as for example Article 18 of the ICC Rules (2017) and Article 16 of the LCIA Rules (2014).
Traditionally, the most popular seats for international commercial arbitration were London, Paris, New York and Geneva, where the oldest and most popular arbitral institutions are based. However, recent statistics reveal increasing diversity as to the arbitral seat.
2016 ICC Statistics on the Seat of Arbitration
ICC statistics for 2016 show that out of 106 cases registered in 2016, 96 had their seat in Paris, 65 in London and 54 in Geneva. The top three places chosen by the parties for the seat were followed by Belize City, a popular jurisdiction for the incorporation of special purpose vehicles, followed by New York, Zurich, Singapore and Madrid.
Regarding ICC cases with their seat in the USA, out of 80 cases registered in 2016, 41 had their seat in New York, NY, 10 in California, 10 in Texas, 7 in Florida, 2 in Illinois, 2 in Washington and 2 Washington D.C. For ICC arbitrations with their seat in Canada, most Canadian seats were in the provinces of Ontario, Alberta and Quebec. Finally, Hong Kong was the place of arbitration in 8 ICC cases seated in China.
What Has Changed Regarding the Seat of Arbitration and Why?
Pursuant to a comprehensive report prepared by the IBA in 2015 entitled "The Current State and Future of International Arbitration: Regional Perspectives", it appears that in Europe and North America traditionally "safe" seats for arbitration maintain their popularity. These include London, Paris and Geneva but also Zurich, Stockholm, New York, Washington DC, Toronto, Houston and Vancouver, British Columbia. Records also show that Madrid is becoming an increasingly popular venue for Latin-American and Spanish parties. The Hague, Vienna and Frankfurt are also frequent seats of arbitration.
Well-established seats have also maintained their popularity among Latin American and African parties aiming for a neutral seat in their arbitration clauses. In Africa, for example, parties still prefer London, Paris and Geneva, but it is interesting to note that Mauritius has gained traction as a seat of arbitration for African parties.
Asia, on the other hand, has seen significant developments in the field of international arbitration over the past decade that mirror its economic growth. As the global economy changes and arbitration grows in popularity, the financial centers of Asia have emerged as popular new international arbitration hubs. Singapore and Hong Kong, in particular, have become major seats of arbitration in Asia. Singapore is today the most popular seat in Asia, with well-developed infrastructure, modern national legislation and a strong position as a financial and commercial center. Furthermore, Singapore is also situated in a geographically convenient location and is a neutral venue for parties from two opposite sides of the globe.
In the Middle East, while the predominant seats remain Paris, London and Geneva, significant changes over the past years have also led to positive changes that have impacted parties' choice of the seat. The United Arab Emirates, and in particular Dubai, has seen an immense growth in popularity as the preferred seat of arbitration for parties from the Middle East after 2006, when the UAE acceded to the New York Convention for Recognition and Enforcement of Arbitral Awards. Furthermore, as Middle Eastern countries open up towards arbitration and modernize their national legislation, many see Cairo (a historically important seat of arbitration but less so today), Tunis, Beirut and Riyadh as emerging arbitration hubs in the region, especially for parties speaking Arabic and wishing to conduct proceedings in their own language.
In conclusion, traditionally popular seats of arbitration have maintained their popularity among parties when choosing a safe, neutral and arbitration-friendly seat to solve their disputes. However, following rapid changes in the global economy and the fact that the arbitration is growing and expanding to the other continents as well, new centers, especially in Asia and the Middle East have established their place in the global arbitration community.
Only a few decades ago, a neutral and independent place of arbitration was sometimes halfway across the globe. Parties will likely have more possibilities to solve their international commercial disputes in their own language and in a more familiar environment in years to come.