Investment arbitration sometimes deals with legal issues that are particularly well-rooted in national laws, whereas their application at the international level is less evident. One of these issues revolves around the concept of time limitations. In fact, host States of investment might build their defence based on this concept, arguing that investors' claims are stale, i.e., shall be time-barred, given that a considerable period of time has elapsed between the date when the dispute arose and the date of initiation of arbitral proceedings.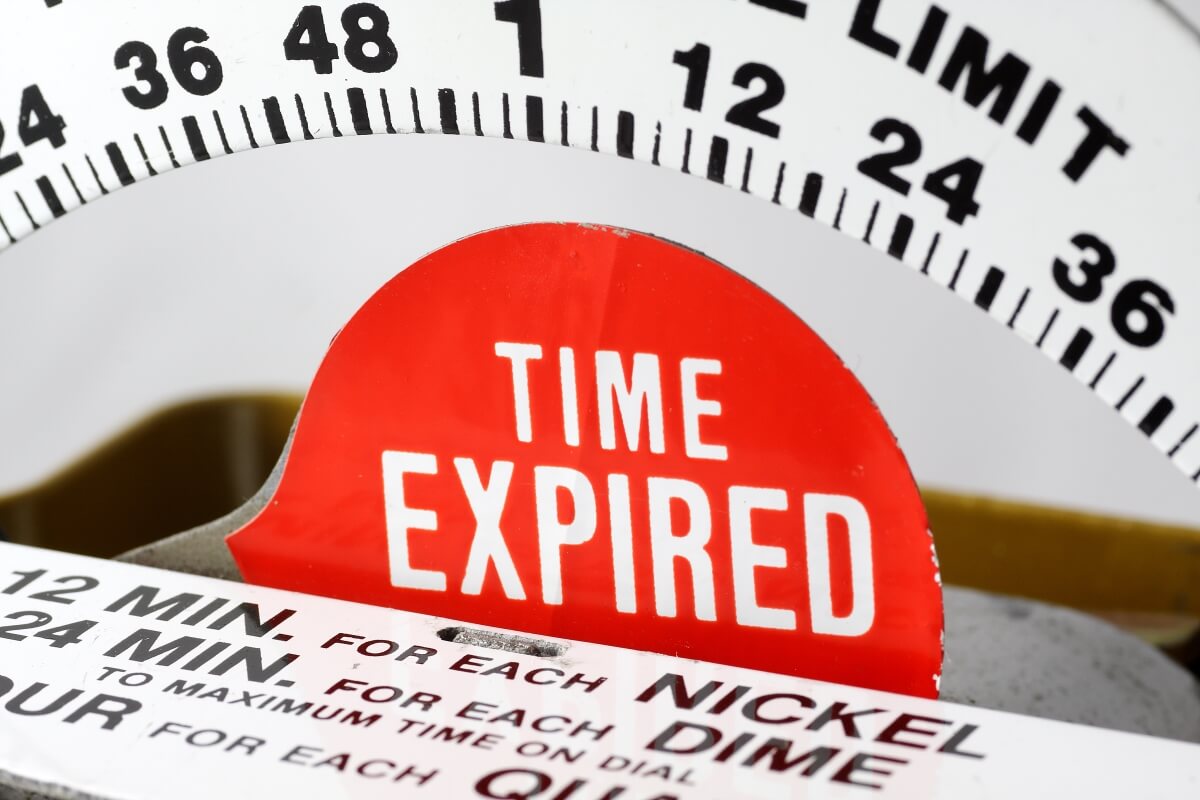 In this respect, a basic question emerges: does international law, or international investment law, require that investors bring their case in arbitration within any specific laps of time?
In order to answer this question, a difference needs to be drawn between limitation periods and extinctive prescription[1], although some arbitral tribunal appear not to differentiate these principles.[2]
Statute of Limitation in Investment Arbitration
Regarding limitation periods, sometimes called limitation of actions or statute of limitations, international law does not lay down any general time limit. Such provisions generally exist in national laws.[3]Investment treaties can expressly contain similar provisions, however. For example, Article 13(3) of the Austria-Kazakhstan BITprovides that
A dispute may be submitted for resolution pursuant to paragraph 2 (c) of this Article after sixty (60) days from the date of notice of intent to do so was provided to the Party, party to the dispute, but not later than five (5) years from the date the investor first acquired or should have acquired knowledge of the events which gave rise to the dispute.
In the absence of an explicit provision in a BIT[4], a host State may argue that time limitations applicable under its national law shall apply. This argument will likely be rejected by an arbitral tribunal, following the majority of investment arbitration jurisprudence finding that "it is undisputed that time limitations applicable under national law do not apply to […] treaty claims"[5], including those brought under the ICSID Convention[6]. For example, the arbitral tribunal in the Interocean v. Nigeria case stated the following:
The Tribunal has found nothing in the NIPC Act which indicates the time frame for bringing a claim for breach of that Act. Rather, the limits under Nigerian law which have been drawn to the Tribunal's attention address court actions related to contract claims or claims against the government.
Although limits under Nigerian law exist with respect to court actions related to contract claims and court actions against the government, none proves relevant to this arbitration, which relates to violation of international law. By their nature, the Claimants' requests sound in expropriation of property, alleging that the government conspired with Mr. Fadeyi to wrest control of Pan Ocean from its rightful owners.[7]
Similarly, the Gavazzi v. Romania arbitral tribunal found that in "arbitration proceedings governed by international law, only international law – and no domestic law – can introduce time-bars. Neither the ICSID Convention, nor the BIT, nor international law in general contains any statute of limitations in relation to treaty claims. Without such clear legal provision, no time-bar can operate to bar an ICSID arbitration."[8]
Equitable Notion of Extinctive Prescription in Investment Arbitration
While there is no statute of limitations under international law and, therefore, a treaty claim cannot be time barred per se, a host State may rely upon the equitable notion of extinctive prescription in an attempt to defeat the claims.
The concept of extinctive prescription corresponds to the common law doctrine of laches, which is a principle based on equity, derived from the Latin maxim vigilantibus non dormientibus aequitas subvenit(equity aids the vigilant, not those who sleep on their rights).
As pointed out by one author, the doctrine of laches "was developed as an affirmative defence in courts of equity – historically outside the statute of limitations' purview. As a result, the doctrinal underpinnings of the laches principle are not based upon extrajudicially prescribed time limits, but instead upon a rich history of justice, fairness, and the equitable balancing of rights."[9]
The International Court of Justice ("ICJ") ruled in the Nauru case that, under certain circumstances, claims may be deemed inadmissible after an excessive period of time:
The Court recognizes that, even in the absence of any applicable treaty provision, delay on the part of a claimant State may render an application inadmissible. It notes, however, that international law does not lay down any specific time-limit in that regard. It is therefore for the Court to determine in the light of the circumstances of each case whether the passage of time renders an application inadmissible.[10]
In order to assess whether the claim should be deemed inadmissible, the tribunal should analyse all relevant circumstances, and namely whether the lapse of time has placed the respondent at a disadvantage:
The principle of prescription finds its foundation in the highest equity — the avoidance of possible injustice to the defendant, the claimant having had ample time to bring his action, and therefore if he has lost, having only his own negligence to accuse.[11]
The inclusion of relevant circumstances is what distinguishes a statute of limitations under national law and the theory of extinctive prescription. As pointed out by one commentator "unlike under municipal law, prescription under international law therefore is based on two considerations: delay and actual prejudice for the respondent."[12]Such prejudice occurs when delay in presenting claims produces "certain inevitable results, among which are the destruction or obscuration of evidence by which the equality of parties is disturbed or destroyed, and, as a consequence, renders the accomplishment of exact or even approximate justice impossible".[13]
This principle has been cited in some investor-State arbitrations.[14]Several arbitrators have pointed out that statutes of limitations under domestic law might also be taken into consideration for the determination of unreasonable delay. For example, in the Alan Craig v. Ministry of Energy of Iran case, the arbitral tribunal stated that:
Municipal statutes of limitation have not been considered as binding on claims before an international tribunal, although such periods may be taken into account by such a tribunal when determining the effect of an unreasonable delay in pursuing a claim.[15]
[1]    Salini Impregilo v. Argentine Republic, ICSID Case No. ARB/15/39, Decision on Jurisdiction and Admissibility, 23 February 2018, p. 26, para. 83.
[2]    H&H Enterprises Investments v. Arab Republic of Egypt, ICSID Case No. ARB/09/15, Decision on Respondent's Objections to Jurisdiction, 5 June 2012, p. 26, paras. 87-88: "The Tribunal is of the view that the burden of proof rests on Respondent to establish the existence of a prescription rule. Respondent has not demonstrated the existence of a prescription rule under the ICSID rules or the BIT. […] Therefore, the Tribunal decides to reject Respondent's objection based on equitable principles of prescription."
[3]    Salini Impregilo v. Argentine Republic, ICSID Case No. ARB/15/39, Decision on Jurisdiction and Admissibility, 23 February 2018, p. 26, para. 84.
[4]    SGS v. Republic of Paraguay, ICSID Case No. ARB/07/29, Award, 10 February 2012, p. 48, para. 166: "unlike certain other investment agreements, the BIT at issue in this dispute does not contain a limitation period that would prevent Claimant from bringing a claim several years after the events in question took place. Therefore, there is no basis in the text to punish Claimant for failing to exercise its rights sooner."; Salini Impregilo v. Argentine Republic, ICSID Case No. ARB/15/39, Decision on Jurisdiction and Admissibility, 23 February 2018, p. 26, para. 84: "This particular BIT is silent about time-limits for bringing a claim. So is the ICSID Convention. No fixed limitation period therefore applies in the present case."
[5]    AES Corporation and Tau Power v. Republic of Kazakhstan, ICSID Case No. ARB/10/16, Award, 1 November 2013, p. 136, para. 431. See also Bosca v. Republic of Lithuania, PCA Case No. 2011-05, Award, 17 May 2013, p. 23, para. 120: "Contrary to the Respondent's assertion, the Claimant's claim is not subject to the Lithuanian statute of limitations. In accordance with the Agreement, the Tribunal applies international law, not Lithuanian domestic law, to these proceedings and there is no deadline prescribed by the Agreement, Rules or general principles of international law."
[6]    Maffezini v. Kingdom of Spain, ICSID Case No. ARB/97/7, Award, 13 November 2000, p. 24, paras. 92-93: "The Kingdom of Spain has also argued that even if it were found to have incurred some liability in this case, the claim against it was barred by a one-year statute of limitation that applies to claims for compensatory damages against the State, as provided in Article 142.2 of Law 30/92. […] Although it is true that this statute of limitation exists, it cannot apply to claims filed under the ICSID Convention."
[7]    Interocean Oil Development Company v. Federal Republic of Nigeria, ICSID Case No. ARB/13/20, Decision on Preliminary Objections, 29 October 2014, p. 26, paras. 123-124 (emphasis added).
[8]    Marco Gavazzi and Stefano Gavazzi v. Romania, ICSID Case No. ARB/12/25, Decision on Jurisdiction, Admissibility and Liability, 21 April 2015, p. 52, para. 147.
[9]    A. Ray Ibrahim, The Doctrine of Laches in International Law, 83 Va. L. Rev. 647 (1997), pp. 647 and 649.
[10]   Certain Phosphate Lands in Nauru (Nauru v. Australia), Preliminary Objections, Judgment, I.C.J. Reports 1992, pp. 253-254, para. 32.
[11]   Gentini Case, Italy-Venezuela Mixed Claims Commission (1903), R.S.A., Vol. X, p. 558.
[12]   Ch. Tams, 'Waiver, Acquiescence, and Extinctive Prescription', in J. Crawford, A. Pellet & S. Olleson (eds), The Law of International Responsibility, (Oxford, 2010), p. 21.
[13]   Case of Ann Eulogia Garcia Cadiz (Loretta G. Barberie) v. Venezuela, Opinion of the Commissioner, Mr. Findlay, R.S.A., Vol. XXIX, p. 298. Salini Impregilo v. Argentine Republic, ICSID Case No. ARB/15/39, Decision on Jurisdiction and Admissibility, 23 February 2018, p. 26, paras. 85-94.
[14]   See e.g., Wena Hotels Ltd. v. Arab Republic of Egypt, Case No. ARB/98/4, Award, 8 December 2000, paras.102-110.
[15]   Alan Craig v. Ministry of Energy of Iran, Award 71-346-3 (Iran-U.S.Cl.Trib.), 3 Iran-U.S.C.T.R. 280, 1983, para. 6 in fine. See alsoCaratube International Oil Company v. Republic of Kazakhstan, ICSID Case No. ARB/13/13, Award, 27 September 2017, p. 114, para. 421: "the Tribunal will therefore take Kazakh law into consideration regarding the question of whether the Claimants' claims are timebarred. However, the Tribunal will not consider itself bound by the provisions in Kazakh law regarding statutes of limitation, but will take them into consideration when applying the international law principle that a claimant must bring its claims within a reasonable time."