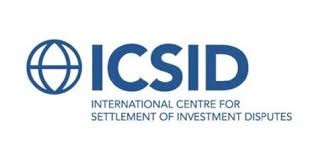 Reconsideration in investment arbitration is an exception to the rule that awards are final and binding on the parties to a dispute.
There are four explicit remedies available for awards rendered under article 48 of the ICSID Convention. Parties can only bring their challenge under the ICSID Convention.
First, a party can request a supplementary decision or rectification under article 49(2) of the ICSID Convention if it believes that the Tribunal has omitted to decide a question.
Second, if there is a dispute between the parties as to the scope or meaning of the Tribunal's award, a party may request its interpretation under article 50 of the ICSID Convention.
Third, a party can request the revision of the award if it discovers a new and unknown fact that could have a significant impact on the award, under article 51 of the ICSID Convention.
Finally, under article 52 of the ICSID Convention, a party may decide to apply for annulment if it believes there was a violation of a fundamental legal principle relating to the process.
Another ground has been asserted and has been recently subject to debate. Parties have applied for reconsideration of a decision on the jurisdiction and the merits. This issue was discussed in Conoco Phillips Petrozuata BV & Ors v. Venezuela[1], in which the tribunal denied any power to reconsider its own decision on jurisdiction and the merits, arguing that articles 43, 44 and 53 of ICSID Convention were inapplicable. Thus, the tribunal did not address Respondent's grounds for reconsideration since "the power must be shown to exist before it can be exercised".
More recently, an ICSID tribunal has rejected a request for reconsideration of a decision of May 2016, but it has not ruled on the admissibility of such request[2].
A distinction may be emerging, as in a prior procedural order (dated October 2016), the tribunal appeared to accept its power to reconsider procedural decisions, while in the new procedural order the tribunal's equivocation on its powers of reconsideration in investment arbitration appeared to be limited to prior substantive decisions.
[1] ConocoPhillips Petrozuata B.V., ConocoPhillips Hamaca B.V. and ConocoPhillips Gulf of Paria B.V. v. Bolivarian Republic of Venezuela (ICSID Case No. ARB/07/30)
[2] Niko Resources (Bangladesh) Ltd. v. Bangladesh Petroleum Exploration & Production Company Limited ("Bapex") and Bangladesh Oil Gas and Mineral Corporation ("Petrobangla") (ICSID Case No. ARB/10/11)