Aceris Law is pleased to announce that it has resolved another dispute for a well-deserving client, this time a DIAC arbitration with its seat at the DIFC.
The dispute involved the breach of a sale and purchase agreement for fuel products. The Respondent was represented by the local office of a major London-based corporate firm. Interim measures in support of arbitration were requested in the United Arab Emirates. The dispute was resolved on highly favourable terms for Aceris Law's client.
The crux of the dispute concerned the issue of whether prior correspondence in an attempt to resolve the parties' dispute had resulted in binding modifications to the underlying sale and purchase agreement. Under English law, settlement correspondence between parties can indeed result in a binding contract, provided certain conditions are met. In this regard, it is prudent for parties who have been wronged to consult with lawyers prior to making offers to modify a contract that may, in hindsight, prove to be harmful to their company's interests. It is also sensible for parties to stipulate formalities that must be respected in order for amendments to contractual terms to become valid.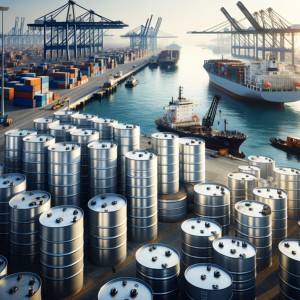 As is often the case in such disputes, the other fundamental issue concerned the proper calculation of damages under English law, the methodology for calculating specific compensation and whether an entitlement to an agreed compensation fee was a penalty clause and, therefore, unenforceable under English law (as penalty clauses are seen as punitive rather than compensatory).
William Kirtley and Anastasia Tzevelekou were the primary lawyers staffed on the case, supported by the other lawyers of Aceris Law. In addition to serving as counsel under the DIAC Arbitration Rules, Aceris Law's lawyers have also served as arbitrators in multiple DIAC arbitrations.
Aceris Law serves in international arbitrations globally and has one of the best track records in international arbitration today. Its lawyers have served as counsel or arbitrator in over 200 disputes, including some of the largest to date, for businesses and States throughout the world.
In order to achieve the highest quality arbitration legal representation at a reasonable cost, Aceris Law does not count the number of hours of work required to win a given case, providing an unlimited number of hours of work per arbitration while capping its fees in a reasonable and transparent manner. Its team physically goes to its clients, regardless of their location, whenever useful, maintaining access to offices in 120 countries to meet and work physically with clients, although its arbitration lawyers also remain permanently accessible by videoconference.