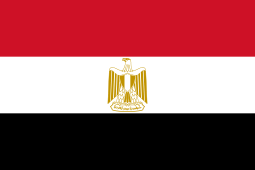 The dispute between Malicorp Ltd, an English Company, and the Republic of Egypt, arose out of the allegedly illegal termination of a concession contract amounting to a violation of the Bilateral Investment Treaty between the United Kingdom of Great Britain and Northern Ireland and Egypt of 1975 (the "BIT").
In 2000, Malicorp was awarded a contract by Egypt for the building of the Ras Sudr Airport on the basis of a "Build, Operate, Transfer" concession contract. In order to be selected, Malicorp took several measures which, after being selected, it decided to cancel. The Contract was signed in November 2000.
Starting in December 2000, Respondent notified Malicorp of its non-performance under the Contract, including Claimant's obligation to set up an Egyptian company within 90 days. In August 2001, Respondent terminated Malicorp's contract for failure to perform.
As a result, Malicorp filed for arbitration before the ICSID for compensation due to allegedly unfair treatment and expropriation amounting to a violation of the BIT.
Respondent, on the other hand, argued that the ICSID Tribunal lacked jurisdiction and that the Contract was validly terminated.
At the same time, Claimant commenced arbitration before the Cairo Regional Center for International Commercial Arbitration. This Tribunal ruled in favor of Claimant and ordered Respondent to pay Claimant. Following this award, Respondent applied to set this award aside and Claimant filed for enforcement of the award in France.
---