Aceris Law LLC has a diverse set of clients thanks to its lawyers' flexibility, their language skills, their multicultural backgrounds and Aceris' heavy reliance on modern technology.
Since we provide legal representation only for international disputes, Aceris Law LLC has been designed from the ground-up with only this in mind.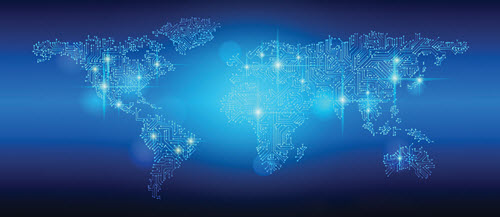 While we maintain permanent access to offices in 120 countries to meet with our clients, as we are always connected to Skype for Business, our lawyers are also permanently reachable for meetings by videoconference, regardless of the location of our clients (typically we fly to the location desired by clients for important meetings, which can be on any continent, but hold regular communications by videoconference for other matters).
Aceris Law LLC works with clients of every nationality, including many clients who do not speak the main working languages of Aceris. Over the past six years, our arbitration lawyers have provided international arbitration legal counsel or legal representation to clients in dozens of countries under many different legal systems, winning or settling disputes on behalf of the vast majority of our clients:
Albania
Algeria
Angola
Argentina
Australia
Austria
Bahamas
Bahrain
Bangladesh
Belarus
Belgium
Bosnia and Herzegovina
Brazil
Bulgaria
Cameroon
Canada
China
Cote D'Ivoire (Ivory Coast)
Croatia
Cyprus
Czechia
Democratic Republic of the Congo
Djibouti
Dominican Republic
Ecuador
Egypt
El Salvador
Equatorial Guinea
Estonia
Ethiopia
France
Gabon
Georgia
Germany
Ghana
Greece
Guatemala
Haiti
Honduras
Hong Kong
India
Iraq
Ireland
Israel
Italy
Japan
Jordan
Kazakhstan
Kenya
Kuwait
Lebanon
Liberia
Libya
Luxembourg
Malaysia
Mali
Mauritania
Mexico
Moldova
Monaco
Morocco
Myanmar
Netherlands
Nicaragua
Nigeria
Oman
Pakistan
Peru
Philippines
Portugal
Romania
Russia
Rwanda
Saudi Arabia
Senegal
Serbia
Seychelles
Singapore
South Africa
South Korea
Spain
Swaziland
Sweden
Switzerland
Tanzania
Tunisia
Turkey
Turkmenistan
Uganda
Ukraine
United Arab Emirates
United Kingdom
Uzbekistan
Vietnam
Yemen
Zambia
We have physically met with our clients in dozens of countries, from Angola, to Bahrain, to Chile, to China, to the Ivory Coast, to Japan, to Jordan, to Singapore, to Turkey, to the United Arab Emirates, to various States in the United States and throughout Western and Eastern Europe, whenever this was useful, in the context of ICC arbitrations, DIAC arbitrations, ICSID arbitrations, LCIA arbitrations, SCC arbitrations, SIAC arbitrations, UNCITRAL arbitrations, VIAC arbitrations and arbitrations under other institutional rules.
Tireless, we gladly work with clients of all nations who are looking for the highest-quality, but more cost-effective, international arbitration legal representation for commercial arbitrations, investment arbitrations or public international law disputes, and we would be glad to provide references in addition to providing redacted samples of our work product.
Our goal for our clients of all nations is straightforward: always to do our utmost to win every dispute, no matter how difficult a case may be, while providing the best value, globally, in the field of international arbitration.